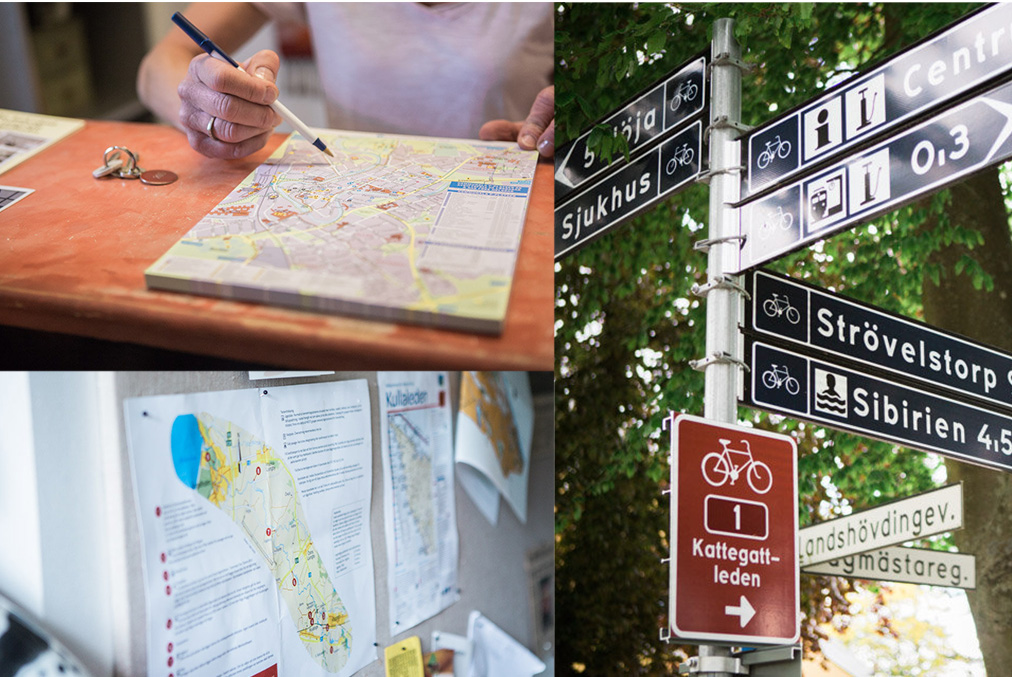 To do
Hiking
"Skåneleden Coast-Coast West" Skaneleden ends at the hostel. There's also "Otto´s hike", a hike of About 8 – 11 km in the "Kronoskogen" going down to the beach walks "Hikes along the coast of Skåne").
BikingIn and around Ängelholm you will find many beautiful biking trails. Ängelholm is also a perfect start for biking tours to "Bjärehalvön" or "Kullahalvön" (two beautiful peninsulas). You can also start in Ängelholm and bike along the coast to Gothenburg or bike south following the sea around Skåne.
"Lergöksrundan", which is a biking trail of 16km, passes Ängelholms Vandrarhem i centrum and offers varied scenery of forests, the sea and rivers.
Canoeing
Rönneå (Rönne river) is very popular for boating. From the hostel you can go by boat on the river all way to the sea or you can take a day trip upstream and afterwards stop at the hostel. You can either rent a canoe Paddlakanot or bring your own.
Swimming and sun-bathing
Ängelholm is a wonderful summer town situated close to the long sandy beaches of Skälderviken. In the summer time there´s a bus (Badbussen), which takes you from the main square to the beach free of charge. It´s also possible to bike or walk to the beach on very nice and easy to reach bike paths.
Friskis & Svettis (Fitness)
The Fitness studio "Friskis & Svettis" is located close to the hostel. There you may choose between all kinds of gymnastics, spinning and jogging. There´s a big gym with a great variety of training apparatus Friskis & Svettis. In the summer you may take part in gymnastics down by the beach, free of charge.
Golf
There are 17 golf courses within a distance of 30km from Ängelholm. The hostel works together with Tpgolf and arranges tee times and lessons. For groups we are glad to help to arrange catering in the hostel or to make reservations at any of the many restaurants in town.
Culture and Museums
There are a lot of artists and galleries around Ängelholm. Every spring an art tour is taking place in Northwest of Skåne, Konstrundan.
 
Sweden´s railroad museum, which is situated very close to the hostel, offers many different programs for children and grownups, Jarnvagsmuseet.